Product introduction
A hydraulic high pressure briquette machine is a machine using a hydraulic cylinder to generate a compressive force. It uses the hydraulic equivalent of a mechanical lever. It is widely used in metallurgical, chemical, coal and refractories industries, suitable for wet powder briquetting, which is, adding an appropriate amount of water and other adhesives. This series machine uses a unique hydraulic system, improving the briquetting rate and strength. It is suitable for many materials such as light burning magnesium, iron oxide skin, manganese alloy, sludge, gypsum, carbon, silicon carbide, copper powder, iron powder and various refractory materials.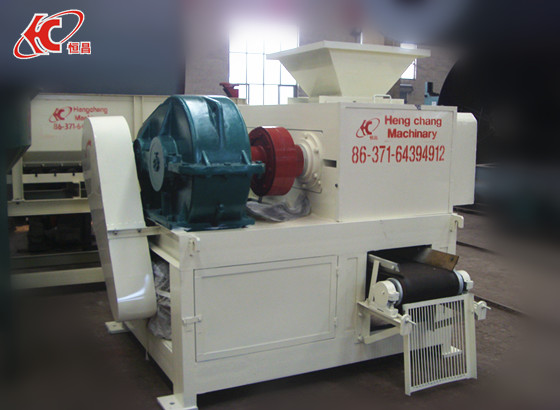 Product Advantages
(1). Good price with CE/ISO certificate.
(2). Different type:roller type,hydraulic type, high pressure type coal briquette machine
(3). Strong structure,high briquetting ratio because the briquette machine excellent design it can be the single machine or whole production line.
(4). Since the system out of the briquettes have desulfurization, reducing sulfur emissions, it is also conducive to environmental protection, the State Environmental Protection Agency emission reduction industry, civilian machinery
(5). The device is superior technical performance, compact structure, reasonable assembly process, forming rolls made of special 65Mn, 9Cr2Mo, alloy materials, long life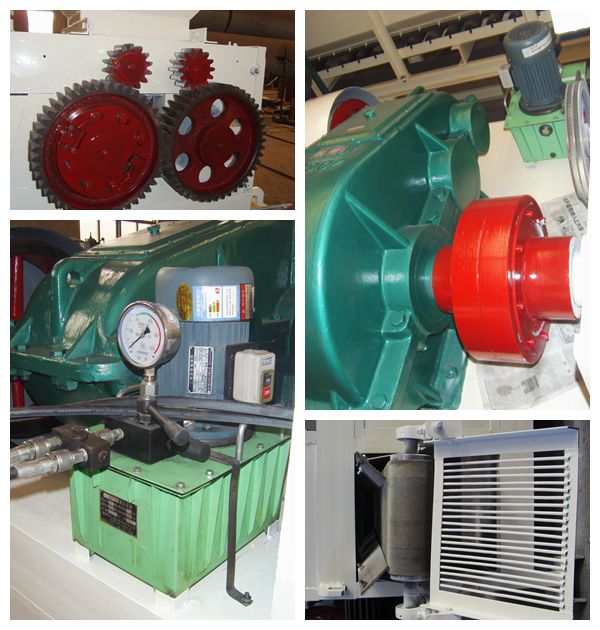 operating principle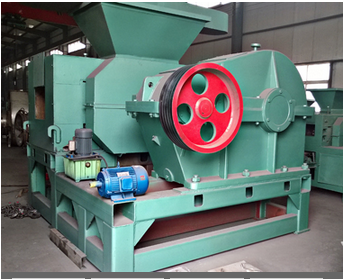 The hydraulic protection device of the briquette ball press machine is driven by a hydraulic pump to drive high pressure oil into the hydraulic cylinder to cause axial displacement of the piston. The front joint of the piston rod is placed on the bearing housing to meet production pressure requirements. When the feed between the two pressure rollers is too much or enters the metal block, the hydraulic cylinder piston rod is under pressure overload, the hydraulic pump will stop, the accumulator will buffer the pressure change, the relief valve will open the oil return, and the piston rod will be displaced. The gap between the pressure rollers is increased to allow the hard object to pass through the pressure roller, and the system pressure returns to normal, thereby protecting the pressure roller from damage. The machine can adjust the pressure according to the requirements of the pressure ball density, and the production is flexible.
Final product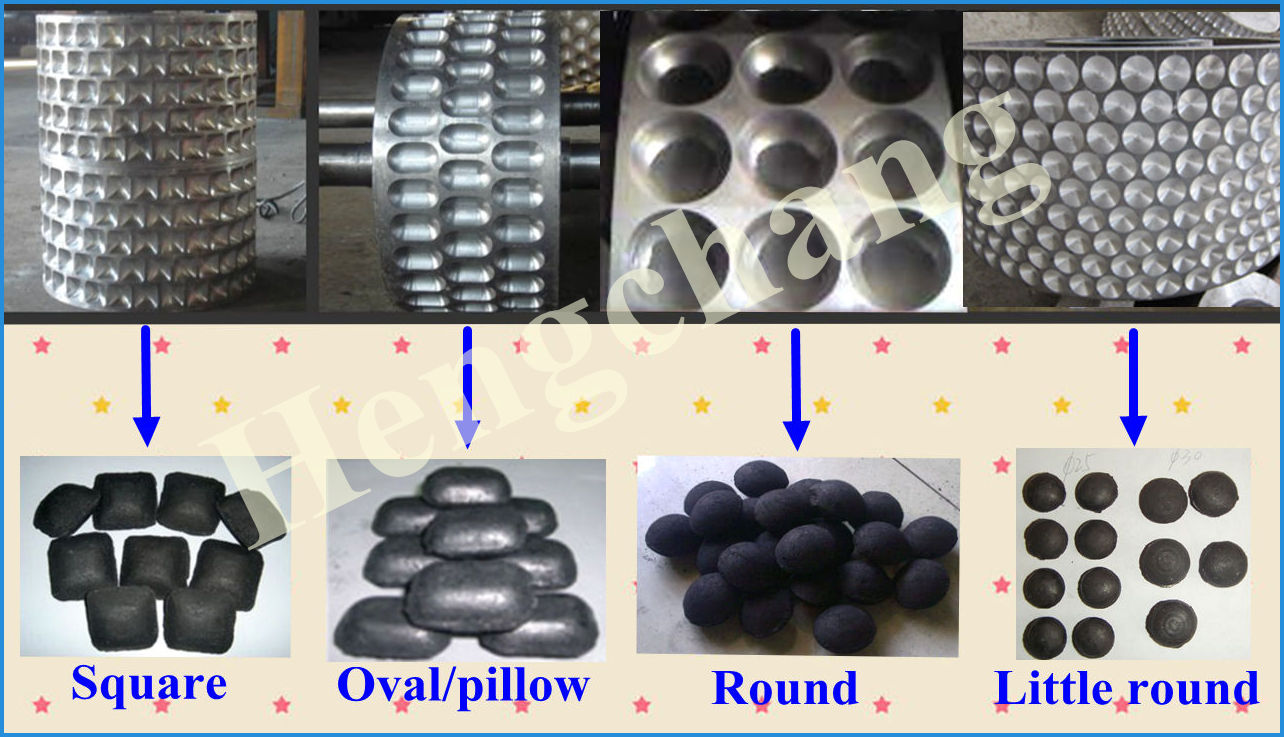 Technical parameters
Model

Roller Dia.

(mm)

Roller Width

(mm)

Motor Power

(kw)

Shaft Speed

(r/min)

Reducer Model

Capacity (t/h)

Roller Material

YYQ-476

476

210

22/1.5

15

ZQ500

3-6

65Mn

YYQ -476

476

260

30/1.5

15

ZQ650

4-8

9Cr2M0

YYQ -500

500

300

30/1.5

15

ZQ650

5-9

65Mn/9Cr2M0

YYQ -650

650

336

45/1.5

15

ZQ750

8-15

65Mn

YYQ -672

672

275

75/1.5

13

ZQ1000

8-15

9Cr2Mo

YYQ -750

750

400

55/1.5

13

ZQ850

15-20

65Mn/9Cr2Mo

YYQ -850

850

500

75/1.5

10

ZQ850

20-30

65Mn/9Cr2M0

YYQ-1000

1000

650

110/1.5

10

ZQ1000

30-50

65Mn/9Cr2M0
PRODUCTS PRODUCTS
Stone crushing Item
Mineral processing Item
Washing & dewatering Item
Briquette making Item
Calcination & Drying Item