Product introduction
Double Roller Crusher is a mining machinery, also called double roll crusher. Mainly used for crushing ore. This machine has a small size, large crushing ratio (5-8), low noise, simple structure, easy maintenance advantages of the material to be broken,, uniform particle size, over crushed low, easy maintenance, overload protection is sensitive, safe and reliable. For coal, metallurgy, mining, chemicals, building materials and other industries more suitable for large-scale coal or coal preparation plant (including gangue) broken. Roll crusher capacity, coupled with the limited pitch type fluid coupling between the motor and reducer to prevent power overload, overload sensors, safe and reliable. Roll spacing hydraulic adjustment, toothed roller bearing concentrated lubrication. Tooth design optimization, select the shear pull crushing, high efficiency and low consumption, the grain evenly.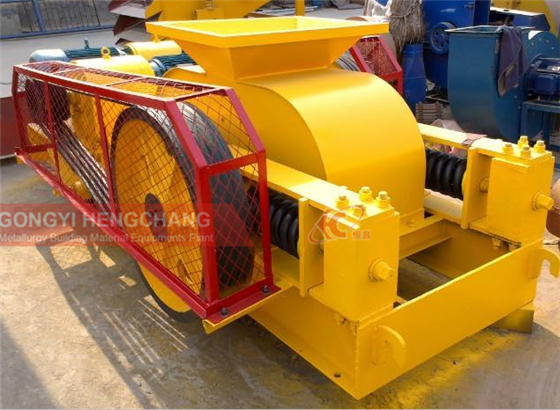 Product Advantages
1. Compact structure, light weight, small size, for grinding system required the same production capacity, equipment PDG-II roll crusher can significantly save investment.
2. Simple structure, small footprint, operation and maintenance more convenient.
3. The interior is equipped with dust-proof plate, good sealing performance, avoiding splashing Young crushed fine material, dust, low noise operation, the working environment has greatly improved.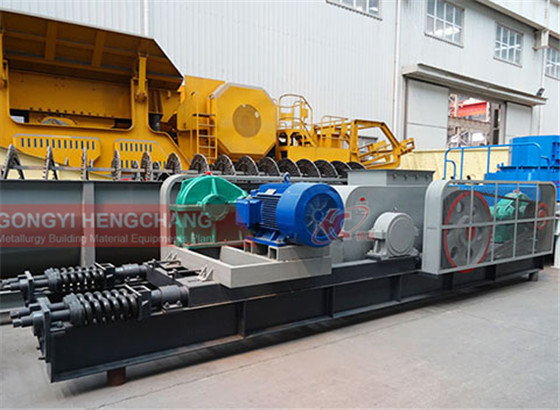 operating principle
It`s working mechanism is two cylindrical rollers. The roller is supported by a fixed bearing and a movable bearing. The two rollers are relatively rotated by the motor. The material crushes the material by the friction of the two rotating rollers, and the broken material is discharged from the two rollers by gravity. The spring is sufficient to balance the pressure generated between the two rolls. If there is a non-crushed material falling between the two rolls, the bearing compression spring can be pushed open to cause a large gap to pass the non-crushed material. After the non-crushed material passes, the spring can keep the gap between the two rolls to the original size and continue to work.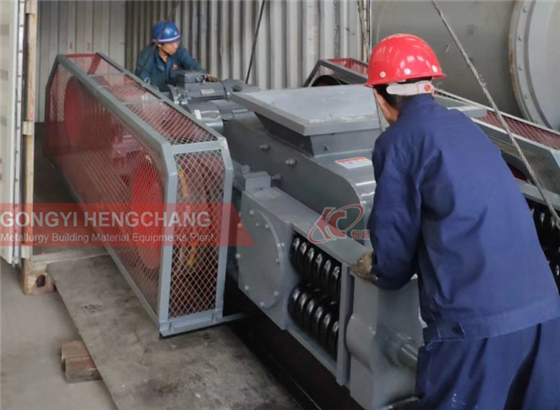 Technical parameters
Model

Rotor size

(mm)

Feeding size(mm)

Output size(mm)

Capacity

(t/h)

Motor power(kw)

Weight

(kg)

2PG400*250

400*250

<=25

2-5

5-10

5.5*2

1500

2PG600*400

600*400

<=40

2-10

10-20

15*2

4500

2PG750*500

750*500

<=40

2-20

15-40

18.5*2

8900

2PG900*500

900*500

<=40

3-40

20-50

22*2

14000
PRODUCTS PRODUCTS
Stone crushing Item
Mineral processing Item
Washing & dewatering Item
Briquette making Item
Calcination & Drying Item