Product introduction
Inflatable flotation machine is suitable for separation of non-ferrous metals, ferrous metals, precious metals, non-metallic mineral and chemical raw materials, recovering useful minerals. This machine has the features of the big suction capacity and low power consumption. Every slot has the triple function of suction, grout and flotation which become the complete flotation circuit without any auxiliary equipment installing the machine in a actinic line it will be easier for the flow process change, the rational slurry cycle and furthest reducing the coarse sand sinking...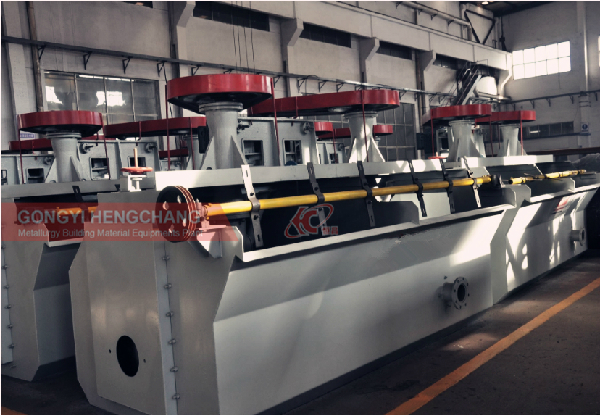 Product Advantages
Compared to ordinary flotator, the SF Flotation Machine has the following advantages:
1.Improve quality grade up to 4-6%
2.Improve the recovery rate up to 8%
3.Improve yield up to 12%
4.The capacity of air suction is large, the power consumption is low.
5.Every tend has three functions of air suction, slurry suction and flotation simultaneously being unique in flotation return circuit without need for any supplement and equipment, the circuit change is convenient for horizontal location.
6.The slurry cycle is rational, the settlement of coarse sand can be reduced into full play.
7.The regulation is convenient to equip auto and electro-controlling arrangements for slutty level.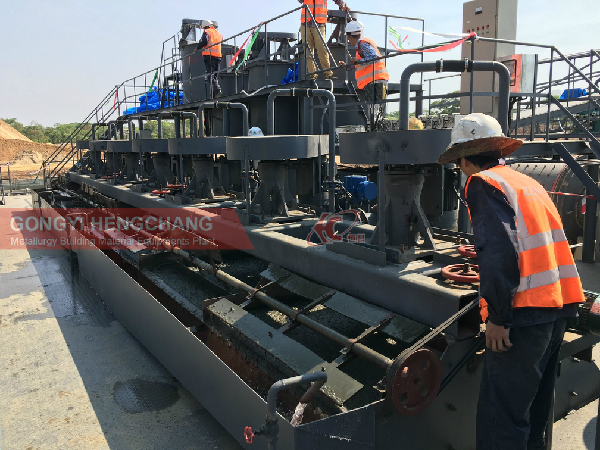 operating principle
Inflatable flotation machine consists of flotation cells, impeller, belt pulley, inlet pipe, strobe, covering plate, standpipe, draw bar, etc.When the floatation machine works, the motor drives the impeller to revolve, so the centrifugal effect and negative pressure are produced. On one hand, ample air is absorbed and mixed with mineral slurry, on the other hand, the mixed mineral slurry is mingled with additive, meanwhile, the foams are thinning, the mineral is bounded with foams, and floats up to the surface of mineral slurry and the mineralized foam is formed. The liquid surface can be adjusted with the height of adjustment flashboard, so that the useful foams are scraped with squeegee.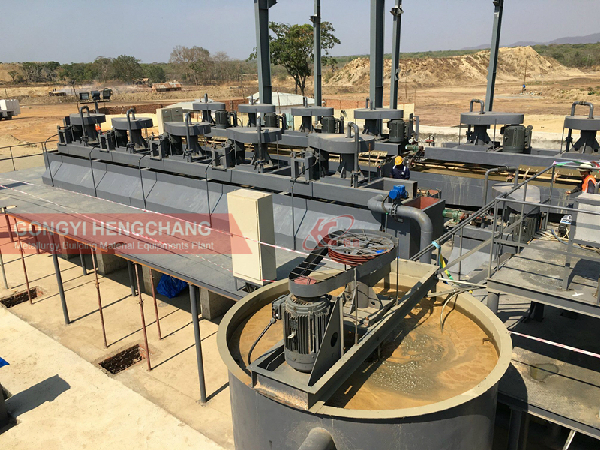 Technical parameters
Model

Cubage(m3 )

Capacity (m3/min)

Impeller Diameter (mm)

Impeller Speed (r/min)

Air Blower Pressure (kpa)

Max Air Volume (m3/m2 )

Motor Power (kw)

Cell Weight(kg)

agitation

Scraper

XCF-1

1

0.2-1

400

358

≥12.6

2

5.5

1.1

1154

XCF-2

2

0.4-2

460

311

≥14.7

2

7.5

1.1

1659

XCF-3

3

0.6-3

540

265

≥19.8

2

11

1.5

2259

XCF-4

4

1.2-4

620

215

≥19.8

2

15

1.5

2669

XCF-8

8

3-8

720

185

≥21.6

2

22

1.5

3968

XCF-16

16

4-16

860

160

≥25.5

2

37

1.5

6520

XCF-24

24

4-24

950

153

≥30.4

2

37

1.5

8000

XCF-38

38

10-38

1050

138

≥34.3

2

45

1.5

110
PRODUCTS PRODUCTS
Stone crushing Item
Mineral processing Item
Washing & dewatering Item
Briquette making Item
Calcination & Drying Item