Product introduction
Concentrator applies to the dewatering work in the beneficiation operation of ore concentrates and tailings slurry, it is also used to concentrate and purify various solid slurry in coal, chemistry, building material, water source and sewage treatment industry, etc. It features steady working condition, convenient handling and easy maintenance, etc.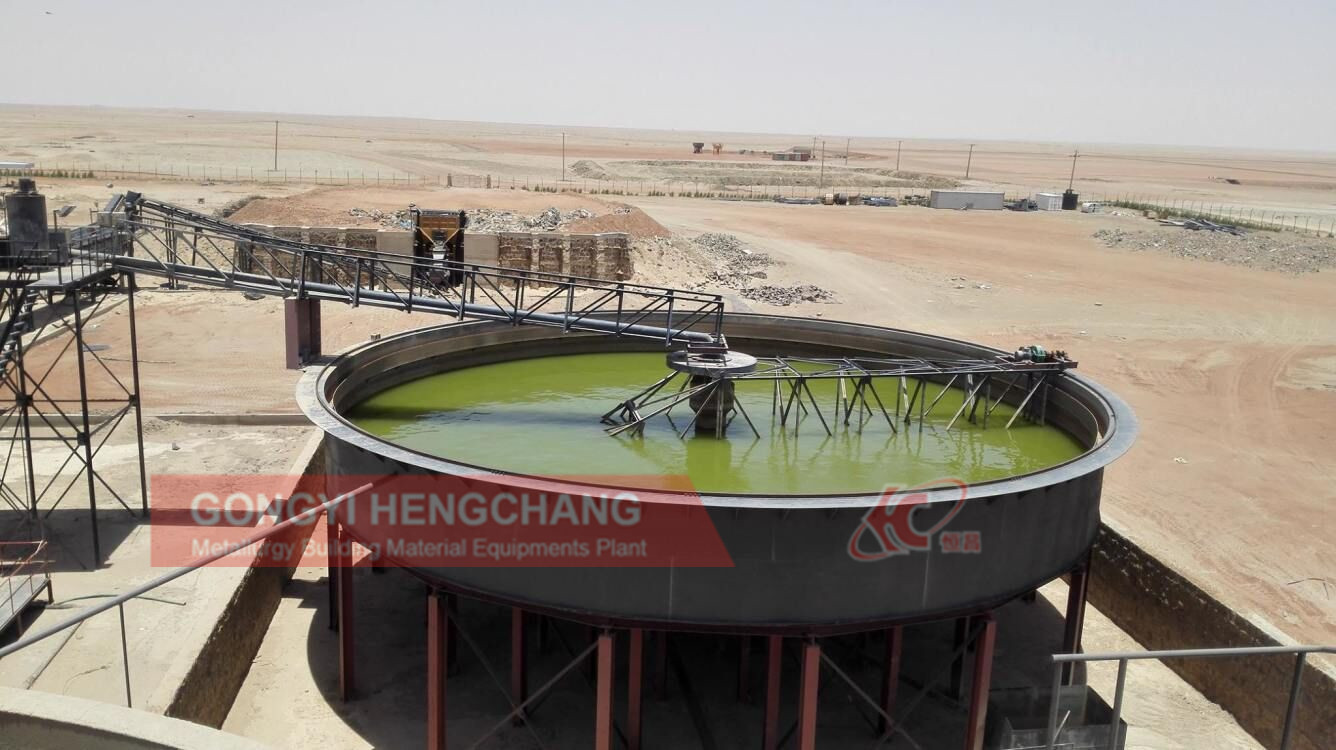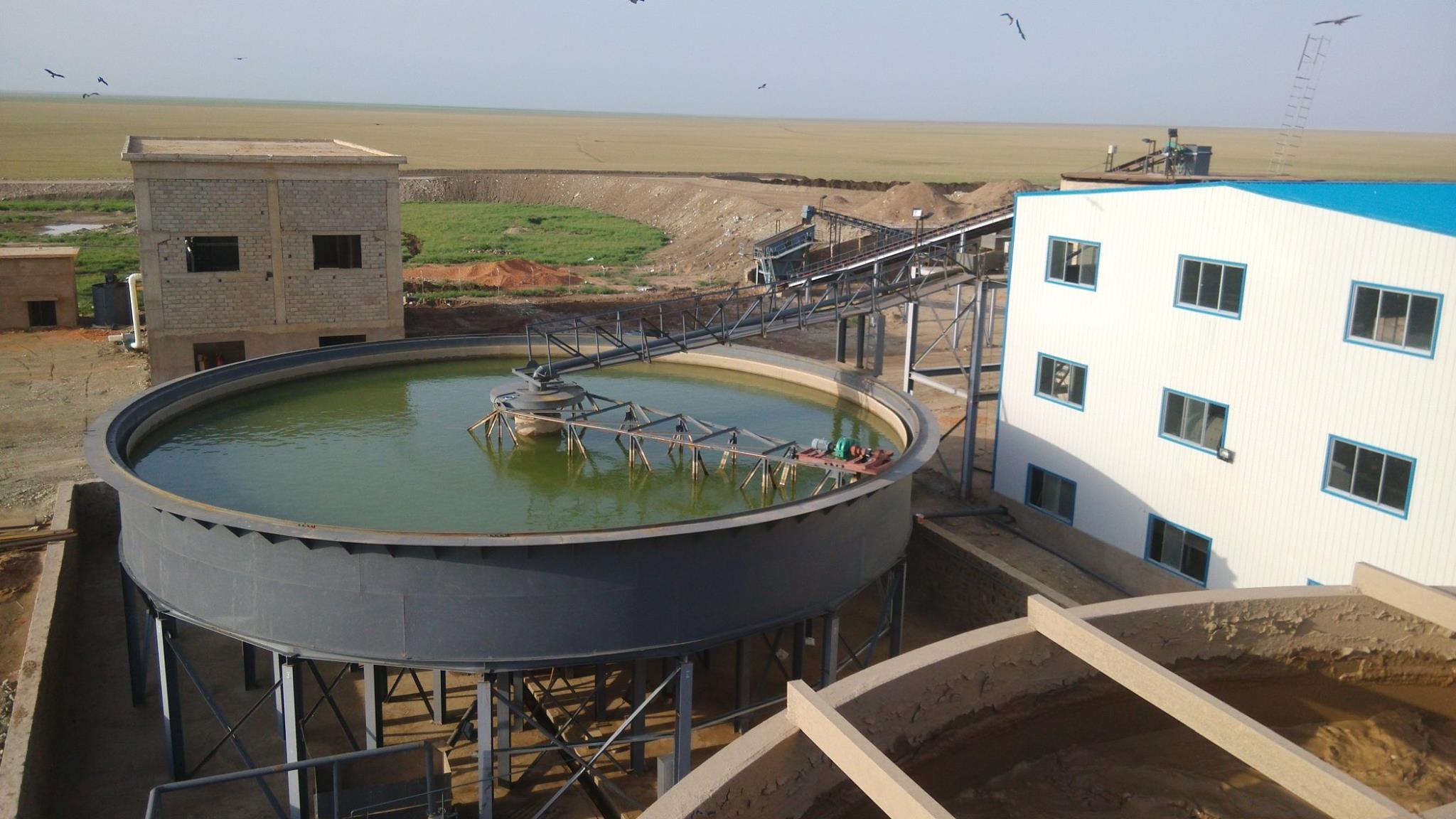 Product Advantages
1. Adding flocculant to increase the particle size of solid particles, so as to speed up the settlement.
2. Furnish tilt board, shortening the distance between particles sedimentation increase the subsidence area.
3. Equipped with full automatic control facilities
operating principle
highly effective concentrator generally consists of concentration basin, jialing frame, transmission device, jialing lifting device, feeding device, discharge device and signal safety devices, etc
Technical parameters
Model

Dia.

(m)

Depth

(m)

Slope

(°)

Circle Time(min)

Lifting Hight(mm)

Capacity

(t/24h)

Driving Power (kw)

Lifting Power(kw)

Weight(t)

Note

NZS-1

1.8

1.8

8

2

160

5.6

1.1

-

1.24

Manual Lift

NZS-3

3.6

1.8

8

2.5

350

22

1.1

-

3.2

Manual Lift

NZ-3

0.75

Auto Lift

NZS-6

6

3

8

3.7

200

62

1.1

-

3.7

Manual Lift

NZ-6

0.75

Auto Lift

NZS-9

9

3

8

4.3

250

140

3

-

5.2

Manual Lift

NZ-9

1.1

Auto Lift

NZS-12

12

3.5

8

5.2

250

140

3

-

9.5

Manual Lift

NZ-12

1.1

Auto Lift

NZ-15

15

4.4

9

10.4

400

350

5.5

2.2

21.76

Auto Lift

NZ-20

20

4.4

9

10.4

400

500

5.5

2.2

24.5

Auto Lift

NZ-24

24

4

9

15/20

400

700

5.5

2.2

27

Auto Lift

NZ-30

30

5.1

9

13/16/20

400

384

7.5

2.2

34.46

Auto Lift
PRODUCTS PRODUCTS
Stone crushing Item
Mineral processing Item
Washing & dewatering Item
Briquette making Item
Calcination & Drying Item