Product introduction
YTS trommel screen is applied to materials classification and ore washing operation. The equipment has the advantages of simple installation and maintenance, easy operation, small installation slope, un-easy blocking, small space, low noise, low dust pollution, stable operation and high screening efficiency.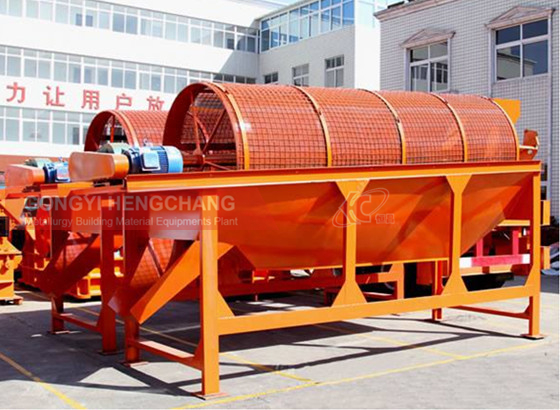 Product Advantages
1. The mesh hole is not easy to block.
2. The operation is stable and the noise is low.
3. Simple structure and convenient maintenance.
4, the screening cylinder can be closed, easy to close the dust collection.
5. The reliability of the whole machine is high, and the one-time investment is less.
6, the use of special mesh, high screening efficiency, long service life.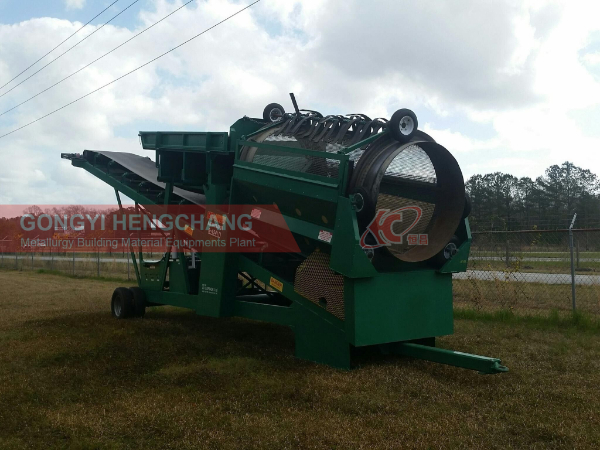 operating principle
The drum unit is mounted obliquely on the frame. The motor is coupled to the drum unit via a coupling through a reducer to drive the drum unit to rotate about its axis. After the material enters the roller device, due to the tilting and rotation of the roller device, the material on the sieve surface is turned over and rolled, so that the qualified material (the product under the sieve) is discharged through the discharge port at the bottom of the rear end of the drum, and the unqualified material (screen) The upper product is discharged through the discharge opening at the end of the drum. Due to the turning and rolling of the material in the drum, the material stuck in the screen hole can be ejected to prevent the screen hole from being clogged. The principle structure of the drum sander, the drum screener and the drum screen is almost the same, and there is a difference in people's understanding and calling.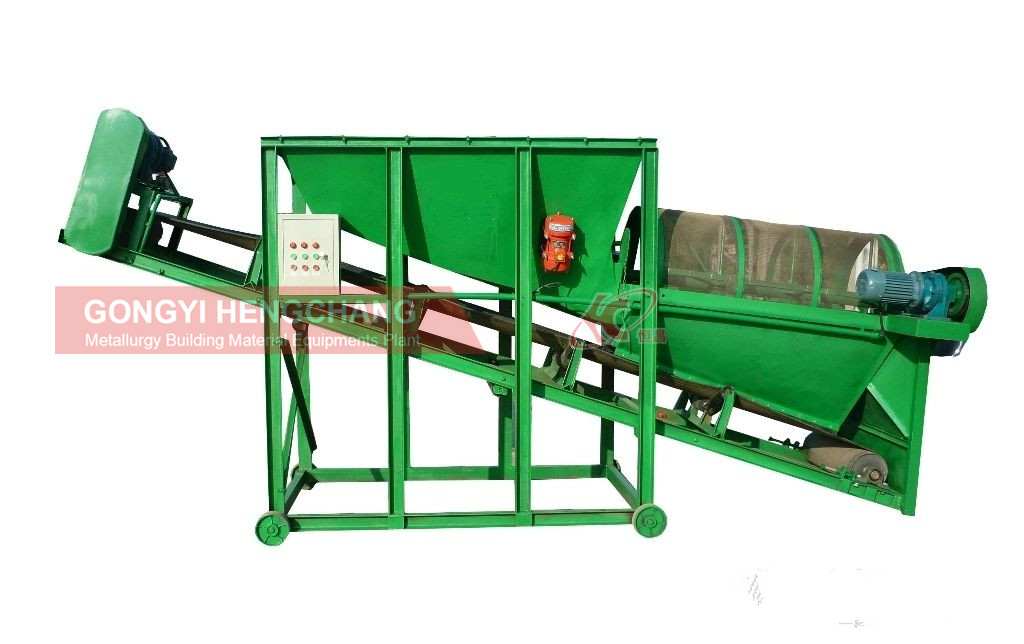 Technical parameters
Model

Drum Size

(mm)

Feed Size(mm

Screen Pore(mm)

Capacity

(t/h)

Rotary Speed(r/min)

Power

(kw)

Weight(t)

YTS800×2000

Φ800×2000

≤10

1-10

10-15

20

1.5

1.6

YTS 1000×2400

Φ1000×2400

≤15

1-15

20-50

15-19

4

3.3

YTS 1200×3000

Φ1200×3000

≤20

1-15

50-100

13-18

5.5

4.3

YTS 1500×3000

Φ1500×3000

≤20

1-20

100-150

13-18

7.5

5.3

YTS 1500×4500

Φ1500×4500

≤20

1-20

100-200

13-18

7.5

6

YTS 1800×4800

Φ1800×4800

≤30

1-30

200-250

13-18

7.5

7.5

YTS 2000×4000

Φ2000×4000

≤50

1-50

200-300

13-16

11

9
PRODUCTS PRODUCTS
Stone crushing Item
Mineral processing Item
Washing & dewatering Item
Briquette making Item
Calcination & Drying Item