Product introduction
Single drum rotary dryer are endowed with large drying capacity, smooth working, low energy consumption, easy operation, high yield advantages. The dryer according to the different materials characteristics, set up different types of lifting plate and in case of sticky measures, the material feed in the inner of rotating cylinder drying, as well as multi-angle lifting by the plate, so that the material raise uniform full and high-temperature hot air for heat exchange. Drying effect high,external cylinder with shaking devices to prevent the material sticking on the wall.
coal/ concentrate ore/ sawdust/ woodchips / manure rotary dryer.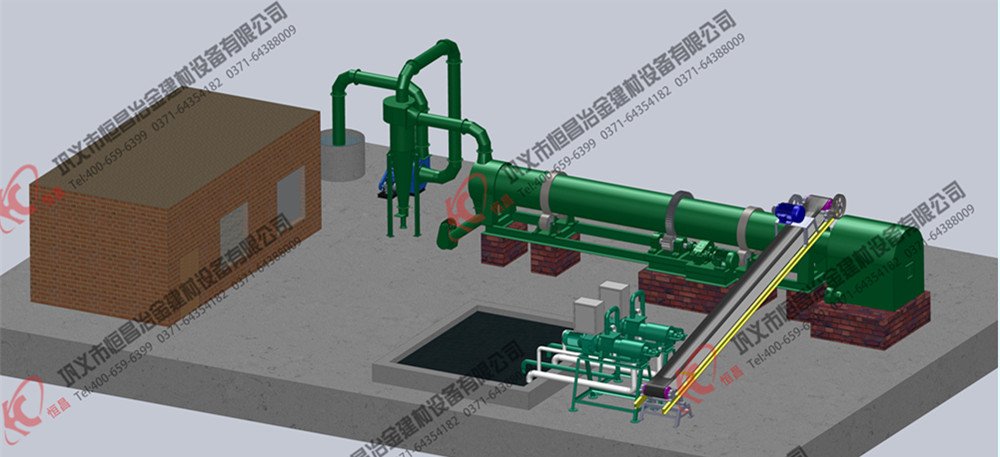 Product Advantages
Rotary dryer is mainly composed of cylinder, under frame, feeding and discharging devices,transmission device, gear cover, etc. (Optional auxiliary equipment includes combustion chamber, feeder and discharging device, and dust collection equipment). Rotary drier manufactured by us adopts new lifting plate, which is of functions like guiding, current-sharing, and material rising. The materials are raised and evenly drop so that they are in full contact with heat for better drying efficiency. Our rotary drier is designed with the best working conditions, which enables it to save 10-15% of energy and increase 10-15% of productivity compared with common dryers.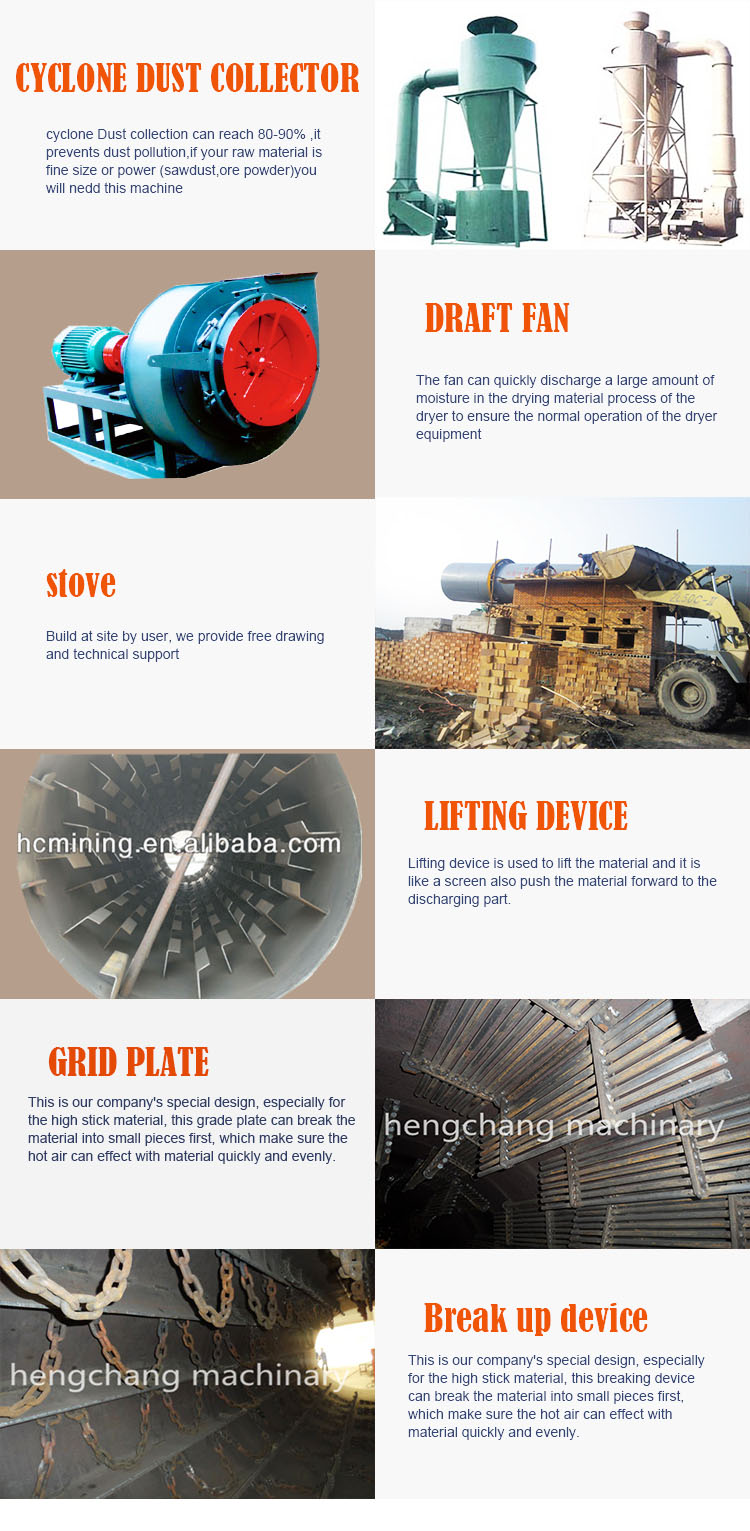 operating principle
Materials are sent to hopper of rotary dryer by belt conveyor or bucket elevator. The barrel is intalled with slope to horizontal line. Materials enter the barrel from the higher side, and hot air enters the barrel from the lower side, materials and hot air mix together. Materials go to the lower side by gravity when the barrel rotates. Lifters on the inner side of barrel lift materials up and down to make materials and hot air mix completely. So drying efficiency is improved.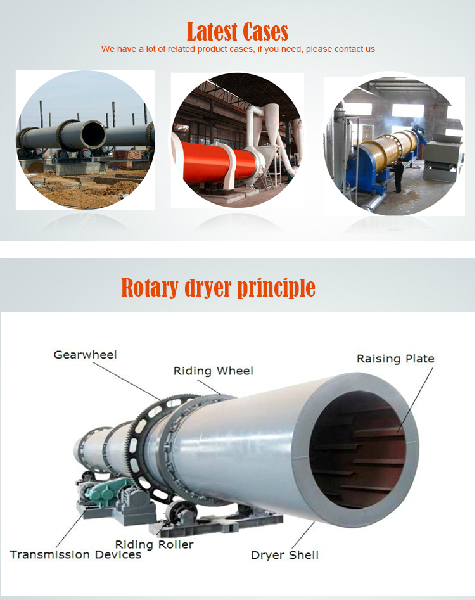 Technical parameters
Model

(mm)

Speed

(r/min)

Slope

(%)

Inlet Temperature

(°C)

Power

(kw)

Capacity

(t/h)

Weight

(t)

800×8000

3-8

3-5

≤700

4

0.8-2

3.5

1000×10000

3-8

3-5

≤700

5.5

1-3

5.6

1200×10000

3-8

3-5

≤700

7.5

2-3.5

13.5

1200×12000

3-8

3-5

≤700

11

2.5-4

14.2

1500×12000

2-6

3-5

≤800

11

4-6

18.5

1500×15000

2-6

3-5

≤800

18.5

5-8

21

1800×18000

2-6

3-5

≤800

18.5

6-12

31

2000×18000

1.5-6

3-5

≤800

22

8-15

35

2200×12000

1.5-6

3-5

≤800

22

13-15

31.6

2200×14000

1.5-6

3-5

≤800

22

14-16

33.5

2200×16000

1.5-6

3-5

≤800

30

14-18

36
PRODUCTS PRODUCTS
Stone crushing Item
Mineral processing Item
Washing & dewatering Item
Briquette making Item
Calcination & Drying Item