Product introduction
Vibrating Feeder can continuously and evenly feed material, classify and screen materials in advance which benefits the system with high and stable yields and safe operation. The Vibratory Feeder facilitates materials classification, improves the system efficiency, saves space and power energy, which is widely used in artificial sand making system, mining, building material , chemical industry, metallurgy, water conservancy and other industries.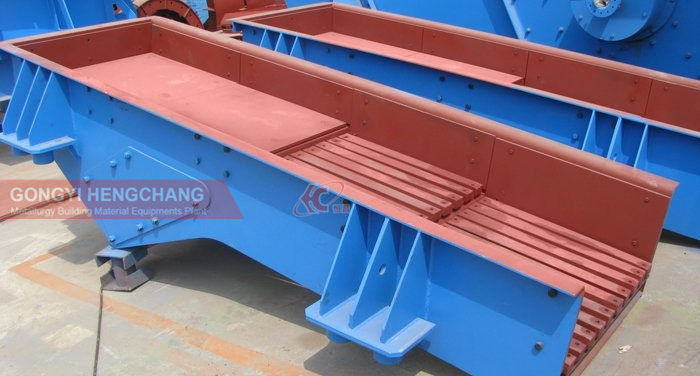 Product Advantages
1. Stable vibration, reliable working, long service life
2. Can adjust exciting force, can change and control flow at any time , convenient adjustment
3. low noise, small power consumption, good regulation performance, no flow
4. Simple structure, convenient installation, light weight, small size, convenient maintenance, when closed the fuselage structure is used to prevent dust pollution.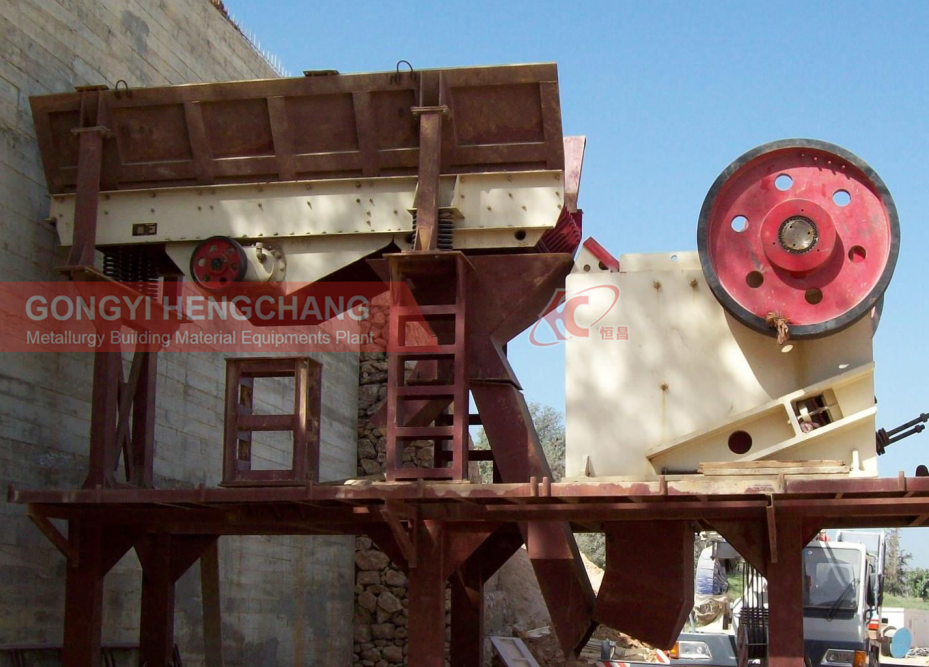 operating principle
The vibrating feeder uses the eccentric mass in the vibrator to generate centrifugal force, so that the moving part of the sieve box, the vibrator and the like are forced to be continuous circular or approximately circular motion. The vibrating feeder is composed of a feeding trough body, a vibration exciter, a spring bearing, a transmission device and the like. The vibration source of the tank vibration feeding is the vibration exciter. The vibration exciter is composed of two eccentric shafts (main and passive) and a gear pair. The motor drives the driving shaft through the V-belt, and the gear on the driving shaft meshes with the passive shaft. Rotating, the main and passive shafts rotate at the same time, so that the tank body vibrates, so that the material continuously flows to achieve the purpose of conveying materials.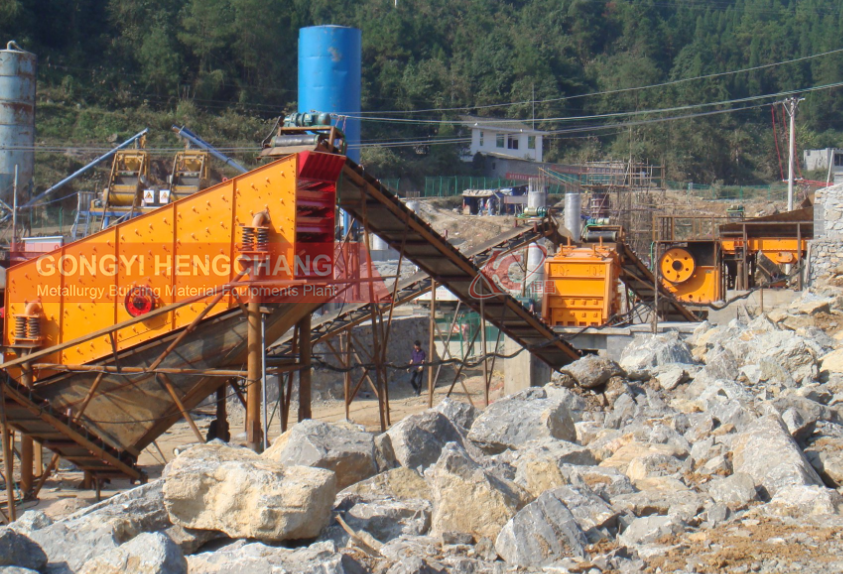 Technical parameters
Model

Funnel Size
(mm×mm)

Max.Input Size(mm)

Capacity

(t/h)

Motor Power

(kw)

Weight

(kg)

Dimensions

(mm)

GZD-800×3000

800×3000

400

80-120

2.2

3195

3110×1800×1600

GZD-960×3800

960×3800

500

120-210

2.2×2

3375

3850×1950×1630

GZD-1100×4200

1100×4200

580

200-430

3.7×2

4400

4400×2050×1660

GZD-1100×4900

1100×4900

580

280-500

5.5×2

4675

5200×2050×1700

GZD-1300×5200

1300×5200

650

450-600

7.5×2

5400

5200×2350×1750

ZSW-950×3800

950×3800

500

96-160

11

4100

3882×2224×2121

ZSW-1100×4200

1100×4200

580

120-240

15

4745

4310×2500×1365

ZSW-1100×4900

1100×4900

580

120-280

15

5420

4957×2500×1365

ZSW-1100×5900

1100×5900

630

160-350

22

6100

6000×2500×2150

ZSW-1300×5900

1300×5900

630

250-400

37

6300

6000×2700×2150
PRODUCTS PRODUCTS
Stone crushing Item
Mineral processing Item
Washing & dewatering Item
Briquette making Item
Calcination & Drying Item