Product introduction
Four-roller Twice Pressure Briqutte Machine is mainly used for civil and industrial coal production, superior technical performance of the equipment, compact structure, reasonable assembly process, forming rolls made of special alloy materials, long life, but also solve the coal production ubiquitous molding pressure is low, the intensity of small balls and other issues, is the ideal equipment for briquette production.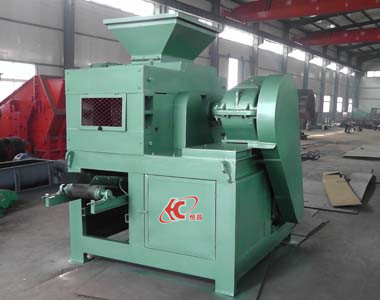 Product Advantages
1. Good price with CE ISO certificate.
2. Different type:roller type,hydraulic type, high pressure type coal briquette machine
3. Strong structure,high briquetting ratio because the briquette machine excellent design
it can be the single machine or whole production line.
4. Since the system out of the briquettes have desulfurization, reducing sulfur emissions, it is also conducive to environmental protection, the State Environmental Protection Agency emission reduction industry, civilian machinery
5. The device is superior technical performance, compact structure, reasonable assembly process, forming rolls made of special 65Mn, 9Cr2Mo, alloy materials, long life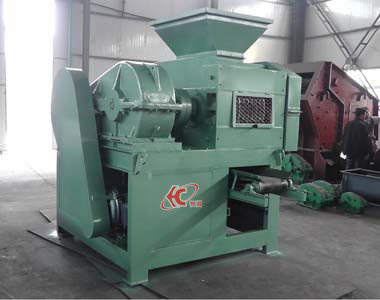 operating principle
The ball press machine is driven by the main motor, through the v-belt, to the reducer, the reducer is connected to the shaft, and is transmitted to the drive shaft and then by a pair of open gears to ensure the synchronization of the two rollers (equal speed reverse) The piston of the hydraulic cylinder is pressed against the constant pressure type by the oblique iron. The hydraulic circuit and the liquid control valve and the accumulator ensure the system pressure. The material is uniformly introduced into the hopper of the molding machine through the quantitative storage device through the storage bin. The adjustment of the upper damper adjusts the material evenly into the middle of the pair of rolls, and the unit forming pressure of the compressed material of the counter-rotating reverse running is changed from small to large, and the forming pressure reaches the maximum at the center line of the pair of rolls, the material After the line, the molding pressure is rapidly reduced, so that the material enters the off-ball state and the ball is smoothly removed.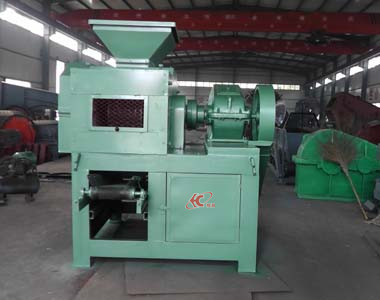 Technical parameters
Model

RollerDia.r(mm)

Roller Width

(mm)

Shaft Speed(r/min)

Reducer Model

Pressure Form

Motor Power

(kw)

Capacity

(t/h)

YQJ-290

290

200

18

ZQ350

Constant Wedge Pressure

5.5

1-2

YQJ-360

360

250

18

ZQ400

constant

wedge pressure

7.5

2-4

YQJ-400

400

250

18

ZQ400

Constant Wedge Pressure

11

4-6

YQJ-500

500

300

13

ZQ500

Constant Wedge Pressure

18.5

6-10

YQJ-650

650

336

13

ZQ650

Constant Wedge Pressure

30

10-15
PRODUCTS PRODUCTS
Stone crushing Item
Mineral processing Item
Washing & dewatering Item
Briquette making Item
Calcination & Drying Item