Product introduction
Centrifugal separator consists of two major parts, which are separation mechanism and auxiliary mechanism.
The separation structure of centrifugal separator is drum, which is hollow and of the shape of frustum.
The slope of drum inner surface is from 30 to 50 degree, which is made from steel plate flange welding, cast aluminum or glass fiber reinforced plastics. Drum is fixed to the axle by chassis and spins along with the axle.
Auxiliary mechanism consists of feeding device, ore discharge device, flush device and the procedure control device.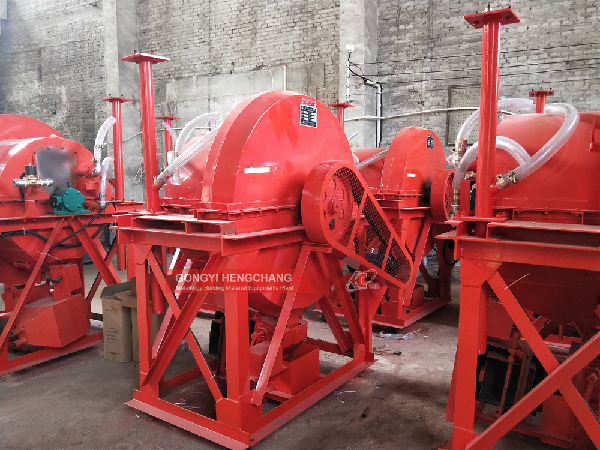 Product Advantages
1. Very effective for the process of ultrafine ore slime, The recovery rate of 37-39 micron is over 90%.

2. Under the action of centrifugal force, the process of gravity separation is strengthened and the separation time is much shortened. Therefore, the capacity of centrifugal concentrator is much bigger.

3. Small land coverage and high automation.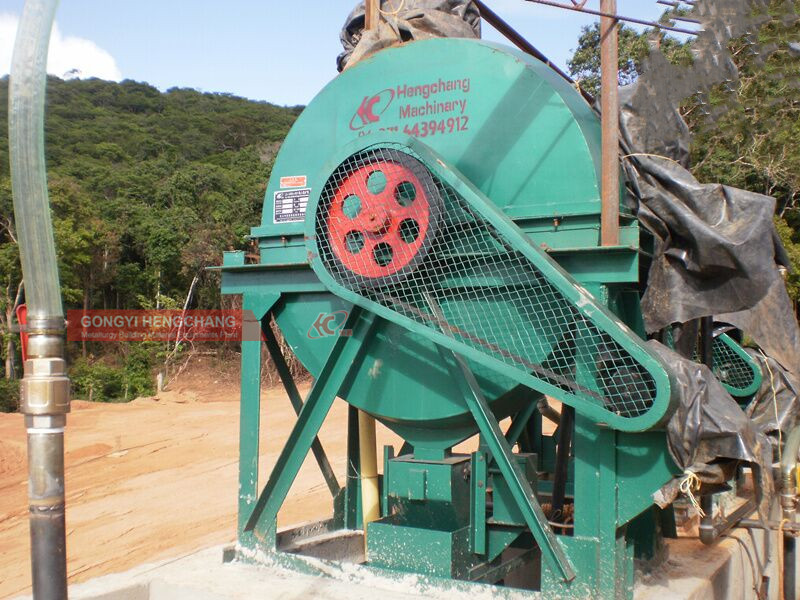 operating principle
The drum of the centrifugal concentrator rotates at a high speed with a certain number of revolutions, and the slurry is fed into the inner wall of the drum by the ore and the ore separator through two parts. The pulp rotates at high speed with the drum. Under the action of centrifugal force, heavy mineral deposits on the inner wall of the drum and rotates with the drum. The light ore in the slurry rotates with the drum at a certain speed, and is fixed during the rotation. The helix angle is rotated by the feeding end along the slope of the drum toward the discharge end, and is discharged to the end by the discharge ore separator, which is the tailings.
After 3 minutes of sorting, the ore miner will automatically transfer to the position of the concentrate, and stop feeding to the drum. After the tailings are discharged, the ore and miner will automatically turn away from the original normal position and prepare to intercept the concentrate. Then, the high-pressure flushing water valve is automatically opened, and the high-pressure flushing water is washed down by the concentrate deposited on the inner wall of the drum. After the concentrate is washed, the high-pressure water valve is automatically closed. After the concentrate is discharged, the ore-mining device is given. The mine splitter automatically resets to start the next sorting cycle.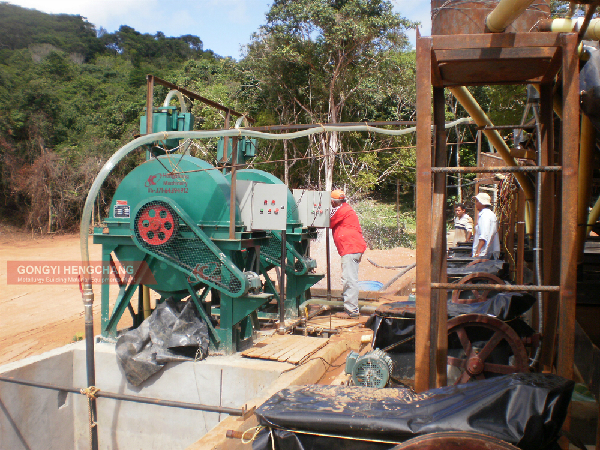 Technical parameters
Model

Drum Dia.(mm)

Drum Slope(°)

Drum Speed(r/min)

Input Size(mm)

Input Thickness(%)

Capacity(m3/h)

Power(kw)

Dimension

(mm)

Weight(kg)

LX-Φ800x600(Rough)

800

4

450

-0.074

15-25

1.2-1.5

3

1920×1300×2540

1100

LX-Φ800x600(Fine)

800

5

380

-0.074

15-25

1.2-1.5

3

1920×1300×2540

1100

LX-1600

1600

5

105-405

-0.074

15-25

1.5-4.5

11

2900×1900×3900

4500

LX-2000

2000

5

105-405

-0.074

15-25

6-7.5

17

3566×2334×3900

7500

LX-2400

2400

5

105-405

-0.074

15-25

5-10

22

3700×2400×4100

12000
PRODUCTS PRODUCTS
Stone crushing Item
Mineral processing Item
Washing & dewatering Item
Briquette making Item
Calcination & Drying Item