Product introduction
Vertical dryer is designed for the dehydration of briquette and pellet. It has reasonable design, high thermal efficiency, good drying effect and adjustable air volume.
This type of vertical dryer is made of steel structure; inner lining adopts heat preservation materials to keep warm; multilayer high temperature castings are adopted in the roaster, fixed barrel, turnover wind system, heat-exchanging system, attemperator.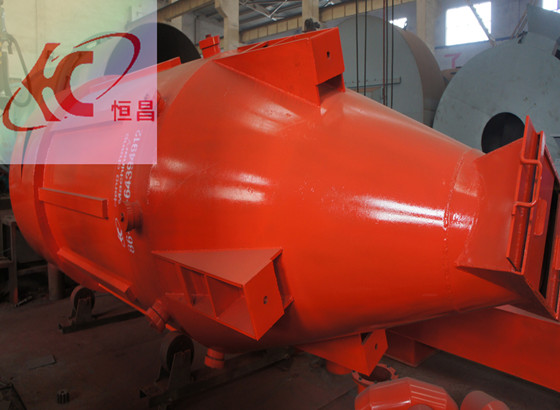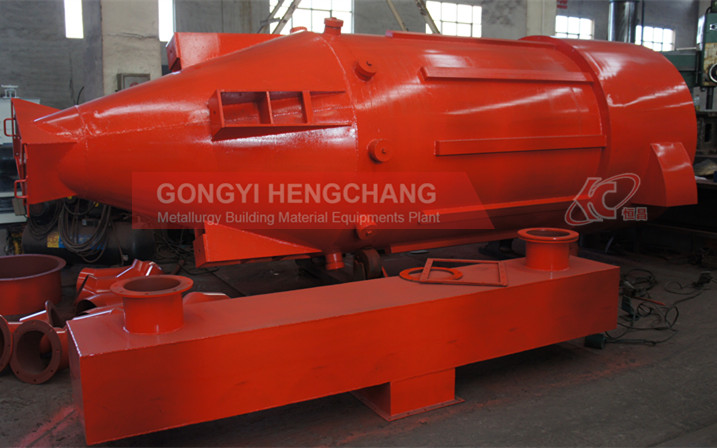 Product Advantages
Economic characteristics: the amount of investment reduced by 1/2; area is 1/5-1/3; energy consumption and operating costs significantly reduced.
Advantages: This product matching process is good, easily in connection with other equipments and automation in production line. Equipments are easy for operation and simple for maintenance. Drying furnace body has no mechanical moving parts, no maintenance routine. It is characterized by continuous operation, high efficiency, large output.
operating principle
The molded balls which contain much moisture are transmitted to the top by conveyor, and then they are evenly distributed on the top cross-section by distribution device. Briquettes fall down slowly by gravity, exchange heat with strong wind at the same time.
The moisture which is evaporated from briquette is taken away randomly by the strong wind. The briquettes achieve intensive drying after two hours evaporation process.
Technical parameters
Model

Moisture before Drying

(%)

Moisture after drying

(%)

Coal

Consumption

(kg/h)

Drying Hour

(h)

inlet air

temperature

(℃)

Dry Capacity

(t/h)

Power

(kw)

LH-1800

8-12

3-5

≤40

2-2.5

200-260

2-3

11

LH-2800

8-12

3-5

≤100

2-2.5

200-260

6-8

22

LH-3200

8-12

3-5

≤150

2-2.5

200-260

13-15

37
PRODUCTS PRODUCTS
Stone crushing Item
Mineral processing Item
Washing & dewatering Item
Briquette making Item
Calcination & Drying Item