Product introduction
The circular vibrating screen earns this name by reason of its approximately circular movement. It is of multilayer and high efficiency. The eccentric shaft vibration exciter and partial block help to adjust amplitude. This kind of screen is of long streamline, many specifications and clear screening for different specifications.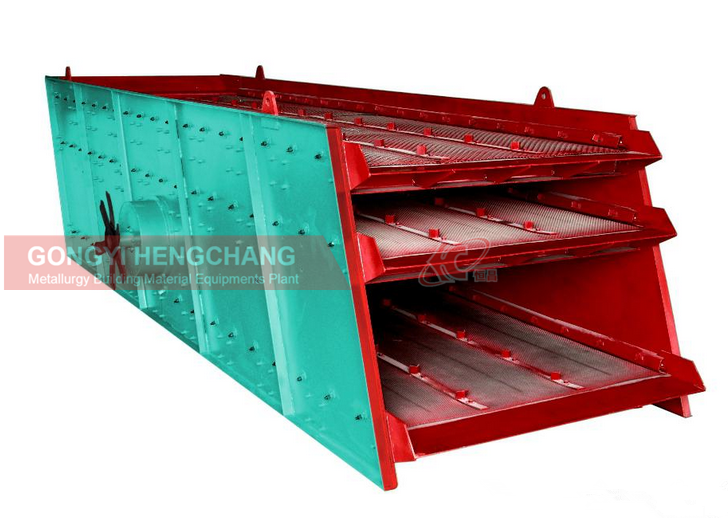 Product Advantages
(1)Simple and dependable Eccentric type system.
(2)High screening capacity.
(3)High durability.
(4)No transmission of screen panels.
(5)Ready changing of screen plates.
(6)Rigid and vibrating resistance screen body.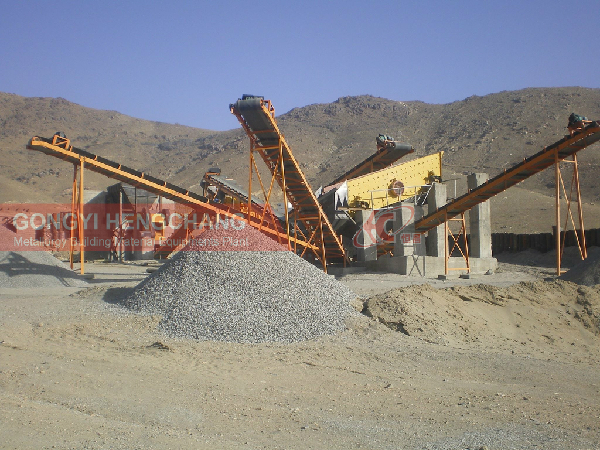 operating principle
Circular vibrating screen is single-axis circular-movement inertial vibrating screen, the working of circular vibrating screen depends on inertial motor and inertial strength produced by eccentric plate, because of the vibration of screen box, the materials are threw out, so that materials of certain size go through the screen mesh, and the screening aim is realized. Since the magnetic exciter is installed on the gravity center of screen box, the two long elliptical axis form a shape like a Chinese character, and the upper of long elliptical axis in inlet end is in the same direction with the outlet, which favors the spread of materials which is in the screen box.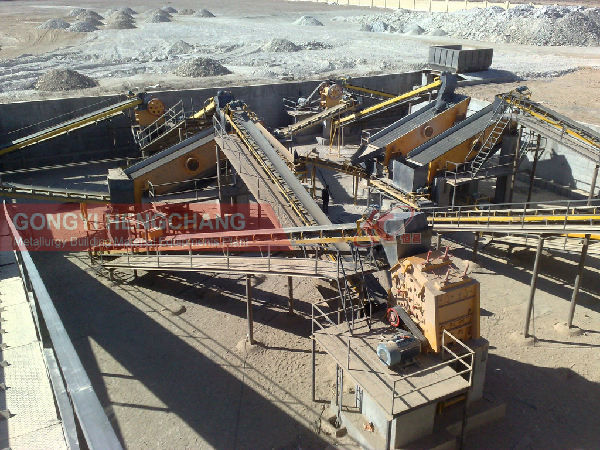 Technical parameters
Model

Screen Deck

Installation Slope(°)

Screen Size(m2)

Screen Pore Size(mm)

Feeding Size(mm)

Capacity

(t/h)

Motor

Power

(kw)

Weight

(kg)

Dimension

(LxWxH)(mm)

YK1230

1

15

3.6

4-50

≤300

10-75

5.5

1468

3430×1860×1050

2YK1230

2

15

3.6

4-50

≤300

13-78

5.5

2253

3430×1860×1050

3YK1230

3

15

3.6

4-50

≤300

15-80

7.5

2978

3570×1860×1510

4YK1230

4

15

3.6

4-50

≤300

17-90

7.5

3892

3740×1860×2060

YK1235

1

15

4.2

4-50

≤300

20-150

5.5

1729

3605×2393×1050

2YK1235

2

15

4.2

4-50

≤300

20-150

5.5

2474

3605×2393×1050

3YK1235

3

15

4.2

4-50

≤300

22-150

7.5

3158

3725×1452×1200

4YK1235

4

15

4.2

4-50

≤300

22-150

7.5

4160

4010×1452×1200

2YK1545

2

20

6.75

5-50

≤300

22-150

11

5308

5042×3090×1230

3YK1545

3

20

6.75

5-50

≤300

50-180

15

5915

4972×3458×1610

4YK1545

4

20

6.75

5-50

≤300

50-180

15

7126

4915×3458×2060

2YK1554

2

20

8.1

5-50

≤300

50-200

15

5284

5830×3458×1230

3YK1554

3

20

8.1

5-50

≤300

56-200

15

6186

6110x3515x1610

4YK1554

4

20

8.1

5-50

≤300

56-250

18.5

7284

6320×3515×2060

2YK1854

2

20

9.72

5-80

≤300

56-200

18.5

5826

5880×2550×1420

3YK1854

3

20

9.72

5-80

≤300

56-300

18.5

7368

6080×2550×1610

4YK1854

4

20

9.72

5-80

≤300

56-300

22

8281

6280×2550×2160

2YK1860

2

20

10.8

5-80

≤300

60-400

22

6195

6552×3730×1320

3YK1860

3

20

10.8

5-80

≤300

80-400

22

7613

6862×3730×1610

4YK1860

4

20

10.8

5-80

≤300

90-500

30

8650

7123×3730×2061

2YK2160

2

20

12.6

5-80

≤300

100-720

22

6856

6552×3958×1320

3YK2160

3

20

12.6

5-80

≤300

100-720

30

9112

6862×3958×1610

4YK2160

4

20

12.6

5-80

≤300

100-720

30

10405

7123×3958×2061

2YK2460

2

20

14.4

5-80

≤300

130-750

30

8503

6552×4208×1320

3YK2460

3

20

14.4

5-80

≤300

130-750

37

10411

6862×4208×1610

4YK2460

4

20

14.4

5-80

≤300

130-750

45

12068

7123×4208×206
PRODUCTS PRODUCTS
Stone crushing Item
Mineral processing Item
Washing & dewatering Item
Briquette making Item
Calcination & Drying Item