Product introduction
Bucket Wheel Sand washing machine is used to remove the dust in sand. Sand washer aims at improving the quality of sand. The materials include the required gravel in building-site, gravel factories, hydropower station and concrete dam site, post and electric pole factory, casting-70 sand, glass factory's quartz sand and refilling pressure sand.Bucket Wheel Sand washing machine is widely used for cleaning materials in the following industries: quarry, minerals, building materials, transportation, chemical industry, water conservancy and hydropower, cement mixture station. So we design this machine ,which is mainly used for washing , selecting dewatering construction materials and sand materials.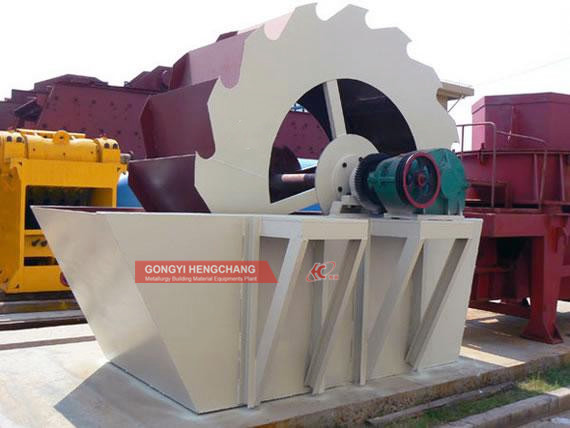 Product Advantages
1. The structure of the wheel washer sand washing machine is simple. The impeller drive bearing device is isolated from the water and the water-receiving material, which greatly avoids the phenomenon that the bearing is damaged by water immersion, sand and pollutants, and greatly reduces the accident rate.
2. The loss of fine sand and stone powder is very small, and the grading and fineness modulus of the washed building sand meets the standard requirements. The bucket type sand washing machine has almost no wearing parts except the screen mesh. It has a long service life and no maintenance for a long time.
3, sand stone washing machine is easy to maintain, large amount of processing, low power consumption, high cleaning. The novel sealing structure, fully sealed oil bath transmission and adjustable overflow slab ensure the high efficiency and durability of the series, good cleaning and dewatering effect, and the fine-grained products remain uncluttered.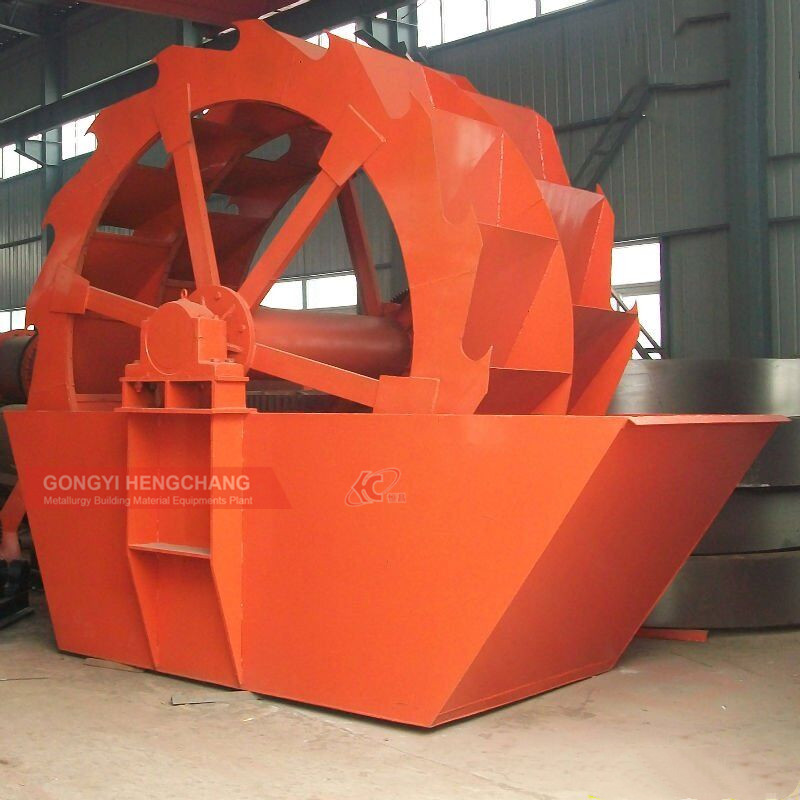 operating principle
The electric motor of sand washer runs slowly with the impellor after decelerated by the belt, decelerator and gears wheel. The sand and stone flow into washing launder from feeding launder, rolls with the impellor, and grinds each other. The impurity covering the sand is washing away. At the same time, add more water, the strong water flow will take away waste and some low-weight wastes from washing launder. Through the above process, the washing function is finished. The clean sand and stone is lift up by vane. When it goes up slowly, the water begins to drop through the mesh and fall back in the washing launder. On one hand, water is removed from the sand and stone; on the other hand, the water can be fully used. Finally, the sand and stone goes to the out launder from the rotary impellor to finish the washing task.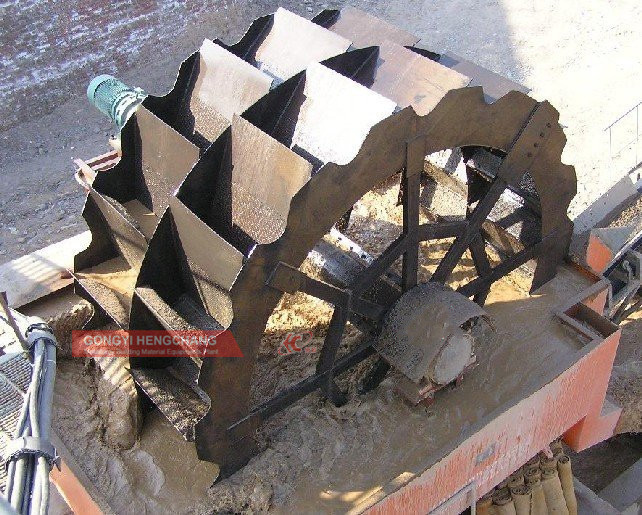 Technical parameters
Model




Wheel Dia

(mm)

Capacity

(t/h)

Sand return Capacity(t/h)

Rotate Speed (r/min)

Power

(kw)

Weight

(kg)

GXS2010

Φ2000

8-40

3-8

1-2

4

2000

GXS2612

Φ2600

20-100

5-15

1-2

5.5

3500

GXS2814

Φ2800

30-150

8-20

0.8-1.5

11

5200

GXS3014

Φ3000

50-200

10-30

0.8-1.5

15

7800

GXS3214

Φ3200

100-280

15-40

0.8-1.5

15

8800

GXS3616

Φ3600

130-460

30-60

0.8-1.5

18.5

14200
PRODUCTS PRODUCTS
Stone crushing Item
Mineral processing Item
Washing & dewatering Item
Briquette making Item
Calcination & Drying Item